Never stop questioning, and always go one step beyond. Together we design and build your digital solutions — assembled from prefab solutions or custom built by our software engineers. With an engineering mindset, we construct the system that fulfills your needs. Rest easy that it runs smoothly, whether on the cloud or using the infrastructure that suits your case best.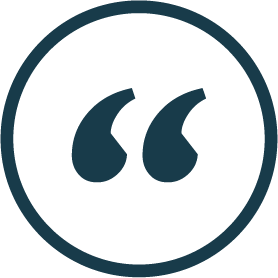 "We may not look alike, but we certainly think alike.
We are your digital twin."
Your business goals within reach
We start with your requirements, viewing them from functional and operational perspectives to select the right building blocks, while always evaluating the costs and compliance appropriate for your business.
But more importantly, in our digital twin DNA we carry consultancy skills; we challenge you, and we offer better routes and technologies to reach your desired destination. We think ahead, factor in all possible elements and conditions, always with the aim of going one step beyond what you thought was possible.
Using the latest technology is not a goal in itself. Your business challenge is what drives us. To achieve your goals, we use — and if necessary, create — the digital tools needed to do so.
We are your digital twin.
A company that shares your business goals and brings the digital knowledge and power to achieve them.
Itility Lab: to learn is to grow
In order to keep up to date with the latest developments and support upcoming tech talents, we invest in start-up companies. We also have our own Itility Lab for R&D projects. We work and experiment with the latest technologies to stay ahead and we use our findings and experiences to help our customers innovate.
An example of such an R&D project at the Itility Lab is our autonomous AI-driven indoor farm (see video). Here we automate plant measurements and indoor farm settings, using cameras and sensors. We thereby created the digital Grower Assistant that supports a grower in choosing the optimal growth settings for the indoor farm, based on the type of crop, preferred yield time, and many other parameters. All with the vision in mind to enable local urban farming by growing vegetables fully hands-off in the most sustainable way.