Take care and take responsibility
At Itility we do that, for the solutions we deliver but also for our environment and the people around us. No empty promises, at Itility we deliver. That is why we committed to Sustainable Development Goals (SDG) by signing the SDG charter: a list of 17 sustainable goals to pursue within our working environment. Learn more about the initiatives that act upon these goals below.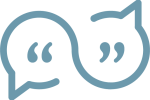 If you want to see a change in the world, do not just dream about a better world; act to create it.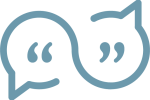 Never stop asking, keep looking for ways to go beyond.
We care about the generations before us, who made it possible for us to study, grow, and learn. So, twice a year, we team up with 'De Zonnebloem' to share a dinner with 50 seniors, giving everyone a chance to talk, listen, connect, and learn.
In times of corona, we were not able to organize our elderly dinners. This is why we decided to deliver nice bouquets of flowers to the elderly of Stichting de Zonnebloem Eindhoven. 
We care about people who care about good causes. So we have the 'donate-double' rule: whenever an Itilian donates to a cause he or she cares about, one of our board members donates the same amount. Itility then matches the total amount.
That is why we sponsor, for example, the training of guide dogs by one of our Itilian's relatives, and also Peter Kuijpers in his Stelvio for Life run, to raise funds to improve the delivery of personalized cancer treatment.