Itility can drive your business transformation. With an engineering mindset, our team of software developers, cloud experts, consultants, and data scientists will push the boundaries of what you think is possible.
As an international tech company, doing both consultancy and engineering, we combine business drive with technical know-how to shape digital solutions with you.

For us, "digital transformation" is not just a high-level concept. For us, digital is what we do. Just that simple. We combine technology and data into digital add-ons that make your products or systems better, more efficient, more sustainable. We create and guard the business case. And our "consigneers" (consulting engineers) will implement it if the business case proves its worth.
We start with your strategy and using our engineering mindset we construct the system and processes that fulfill your and your customers' needs. Then we guide the change, transform your organization, train your people, and turn the knobs of your business model.

We use design thinking practices to shape your solution. Within weeks you will see your solution materialize and the business case become clearer as we apply our digital twins to simulate the future.
Partnering with you, we think big but start small. We deliver minimum marketable results quickly and bring them to market in a short timeframe, shoulder to shoulder with you.
Let's select a business use case together to prove it. We will stay in close collaboration by means of a DevOps team, manned by us and you. This team masters the technology opportunities along with the business, financial, and commercial perspectives. We accelerate your digital operations, and, if required, drive the organizational changes that support it.
We shape your digital solutions and deliver them quickly and professionally, for you to use on a daily basis. We ensure they run in production, smoothly and without interruptions. In a continuous loop: Shape. Deliver. Run. Shape. Deliver. Run. 
Get in touch with our experts
Dennis and Jasper are our business transformation experts. Curious how they can help you transform your business? Feel free to reach out.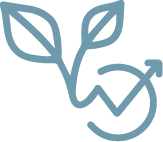 Agriculture

    Energy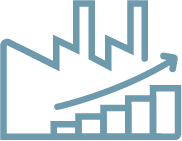 Manufacturing